Kin
(n.) Kinfolk (Family, Mother & Child), Kindred Connections, Community.
Tonik
(n.) Tonic, derived from tonic herbalism, refers to gentle, nourishing, strengthening, and restoring long-term whole-body wellness.
At Kintonik, we are more than just a product.
We exist to nourish, support and guide women's wellness through Motherhood.
We call it The Mothers Ritual.
We believe in a future that prioritises Mothers' self-care from pregnancy, postpartum and beyond, creating nourishing herbal tonics with an uncompromising commitment to quality, purity, transparency and sustainability. Bespoke, herbal products designed as beloved daily rituals to elevate vital force and endurance for everyday wellbeing. At heart, we exist to nourish the Mother.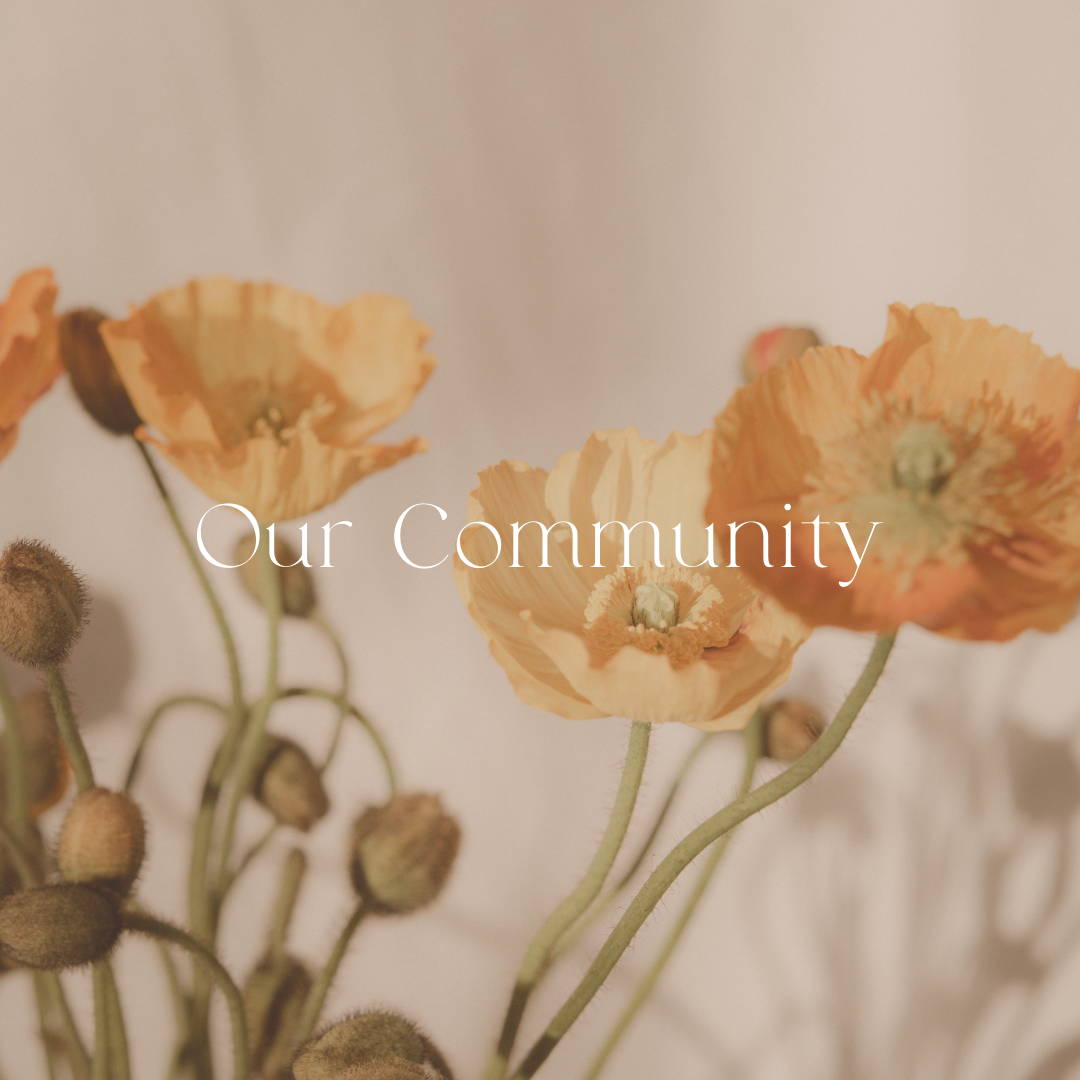 We believe in creating an empowered and honest Mother's community that listens to the needs of the modern Mother, a place of understanding, compassion, kindness, connection and belonging.
A nurturing and educational space that shares holistic insight, connecting the physical, spiritual and emotional states of being, improving a Mothers vital force for everyday wellness, endurance and happiness.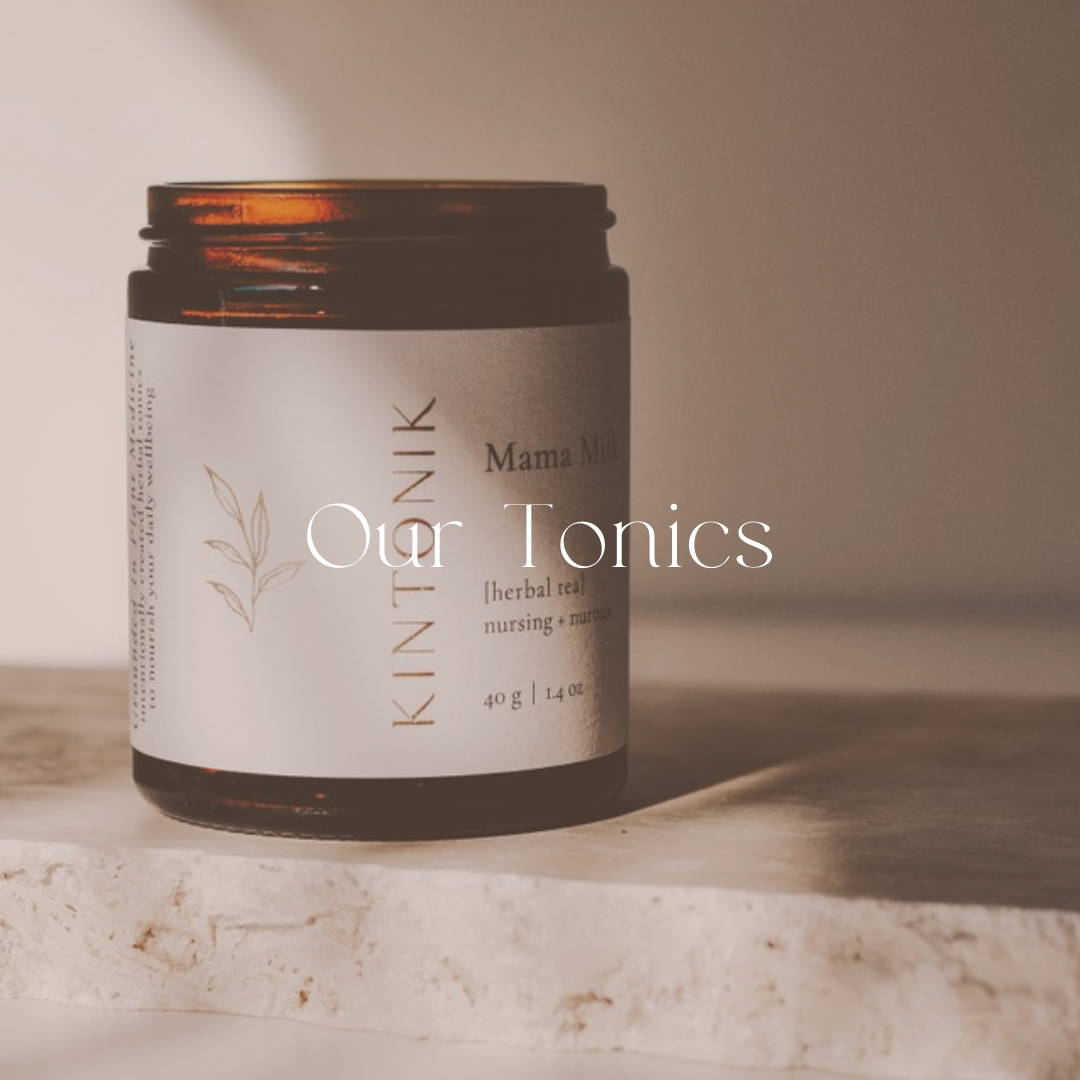 We believe that plant alchemy is the key to living a vibrant and elevated life. We are devoted to creating potent and synergistically harmonious remedies that awaken, nourish and strengthen your mind, body and spirit.
Formulated under the guidance of botanical wisdom passed down for thousands of years and delicately balanced with today's scientific findings, our blends bridge the gap between modern-day wellness and ancient healing traditions.
Hand made in small batches with carefully sourced organic ingredients; our ingredients are superior in quality, vibrancy and purity. We pride ourselves in quality over quantity, choosing completely unrefined whole plants and flowers, generally making the herbs safer and more effective in delivering benefits to the body. You can see this in our herbal tea blends, whole heads of chamomile, nettle leaves and rose petals, to name a few — a beautiful reminder that these elements have come directly from nature.
Each blend honours the principles of nature, formulating tonics based on ancient plant synergy — combining complementary herbs that work together to enhance each other's active benefits. The result is a gentle yet dynamic blend that is incredibly potent and supportive to the body's optimal functioning.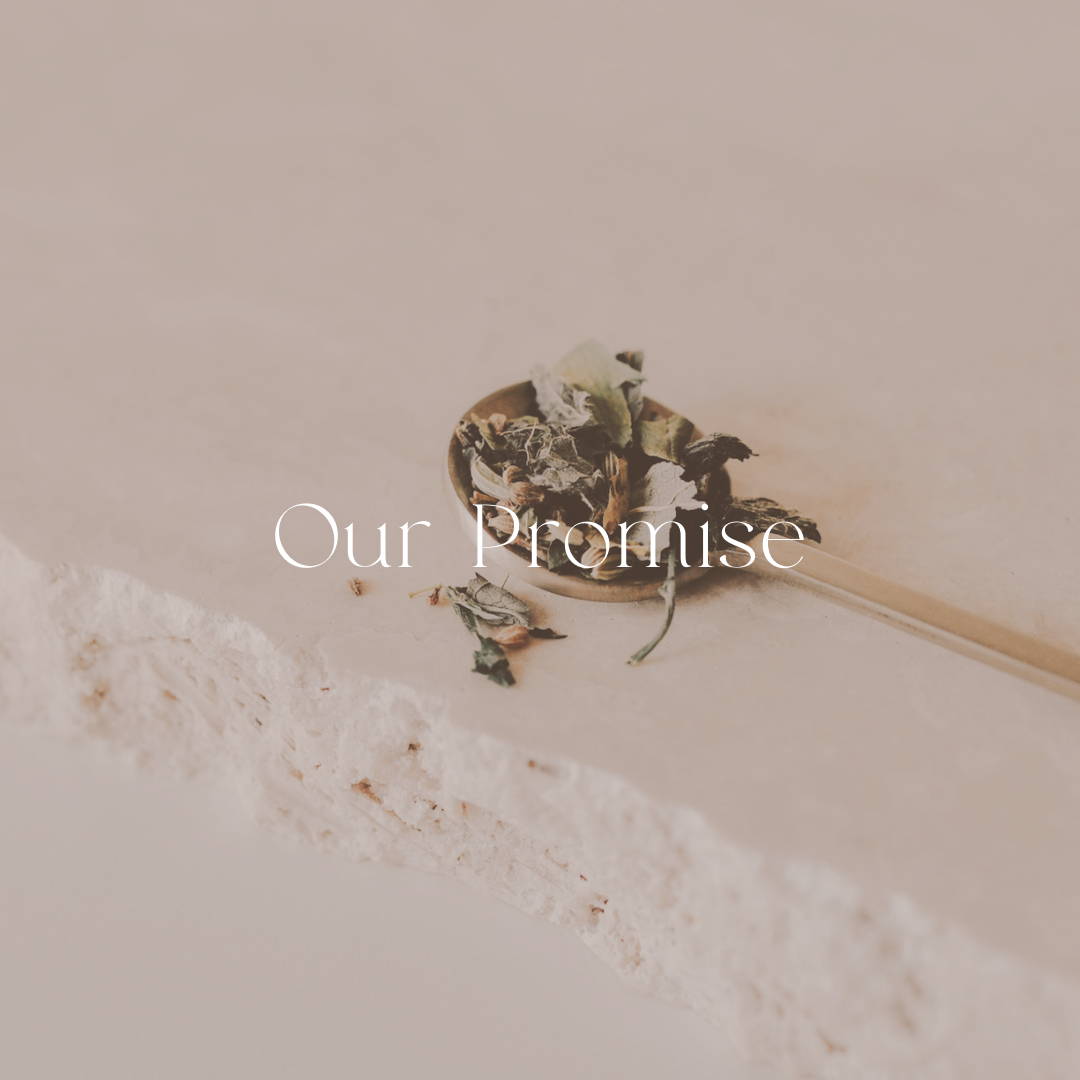 100% Vegan
100% Dairy, Gluten & Sugar-Free
100% Certified Organic Ingredients
100% Free From Fillers & Nasties
Gentle, Non-Toxic Formulas
Hand Made in Small Batches
Made In Sustainable & Environmentally Friendly Packaging